"Will I ever be happy again?"
Brett/Pathway/Leave a Comment
Brand New From Pathway Through Grief
"

New Book Reveals

How to find HAPPINESS, JOY, HOPE, and PEACE after loss

"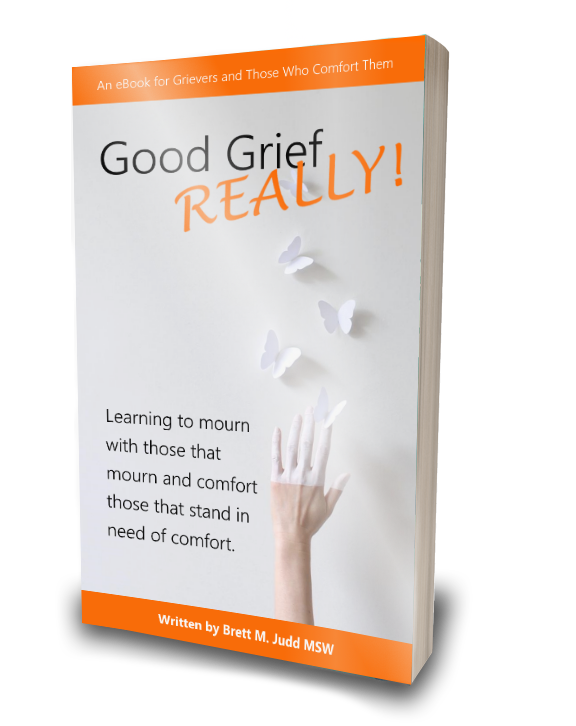 Dear Friend,
Happiness and joy can be felt by anyone after loss.
If you are like any of my clients, you have probably said "Good Grief - Really?" and wondered if there was ever going to be an end.
There is Life after Loss and Happiness again!
I PROMISE...You do not have to be stuck in a "stage", or feel repeated anger ever again.
You can find your way past the Emotional Abyss and when you do, you are free from the constant sorrow and the pain.
"Brett shared with me the first truly helpful advice and guidance I received on the subject, and it made all the difference. He explained grief in a way I had not encountered before, and one that I found mirrored the experiences I was having." Marjanna M. Hulet, M.A. ERP Training Coordinator
I have seen it many times with my clients and Pathway members.
They sit down and ask the question...
"Good Grief - Really? ... Why does no one understand what I'm feeling? I thought I would feel anger and move on to acceptance. Isn't that how grief works?"
Maybe that is you...
if so, I want you to know that I wrote this new book for you!
...So that you can discover
how grief really works, and
how you can find the peace and life you are seeking.
As much as I wish it were true, there are not 5 clean easy stages to grief.
What I know is...we will ALL experience the impact of loss in our life.
Grief and loss are a universal part of life.
I also know that when my clients learn the Pathway Through Grief, they instantly begin to have hope again.
Because having the right knowledge about how to grieve and how to move forward makes such a huge difference, I had to write a book (and the coaching program) to help as many as possible, AND YOU discover YOUR Pathway.
Grief and loss might be universal, but you will travel a very individual path.
Good Grief - Really! is the introduction to that path and the starting point for anyone seeking to have peace and acceptance in their life.
Too many people struggle every day to find the joy and the happiness that is yours to have.
Many people are mistaken about what loss is, how grief works, and what to do to help you. It can leave you feeling very alone.
In the FREE eBook, I teach you...
~ How we actually move past the emotion of loss.
~ The different kinds of loss and how you are going through all of them.
~ What to do when you feel like you are spinning out of control.
~ Why grief can feel like a bungee jump into the Emotional Abyss.
~ How to use bargaining to find relief and support.
~ What it really means to cope and accept the loss.
Get off the roller-coaster and step into a new life.
When you experience a loss, it can feel like the whole bottom has fallen out of your world. Like plummeting down the hill on a roller-coaster.
With the right tools, you will discover the secret to a life of happiness after loss.
It's hard. At one minute you want to climb in a shell, and the next you are angry, and full of emotion.
It can be emotionally and physically exhausting.
Not only are you in commotion inside, but outside the world can feel like it's spinning and there is no way off.
Everything you ever thought you knew about loss and how to get through it doesn't seem to work anymore.
It is possible to find joy and peace again in life, after loss.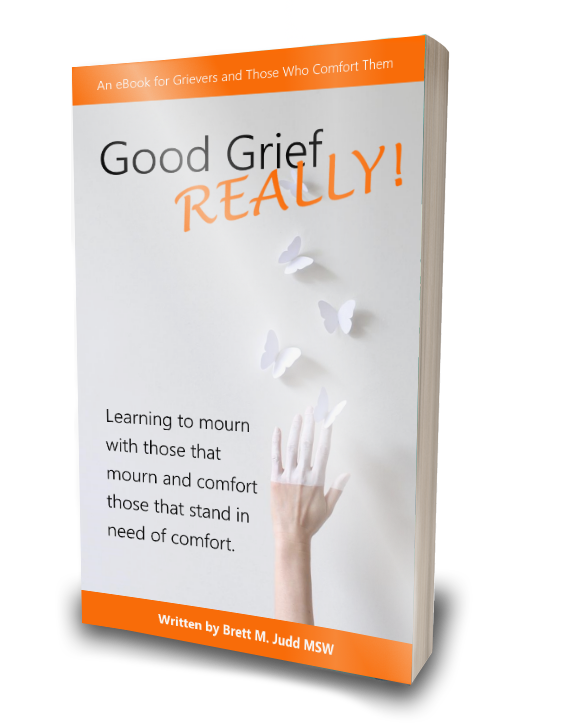 The Good Grief - Really! eBook can help. CLICK HERE TO GET YOUR COPY! and also...complete the Personal Grieving Inventory to see just how well you really are doing with loss.
Read more to discover your Pathway Through Grief.
The impact of society's misconception of grief, is trapping many in a state of perpetual and continual grief. For some, it is actually causing more grief. There truly are no stages.
Not only are we stuck in grief because of the misconceptions about it, but...
Too many believe you must "stuff the emotions in the shoe" (as a client once said), and "suck it up, get over it, and move on". Right?
Good Grief! WRONG!
Life does return after loss, and so does the joy, peace, and happiness that you long for.
AND, it can happen faster than you thought.
When you say "Good Grief - Really!? you are saying that...
The way we have been taught to grieve is broken.
You are realizing that there must be more.
You are asking "am I going to be okay?" "Will I feel peace again?" "How did this happen?"
So many clients have said to me...
"Brett, why do I keep feeling anger and emotions? I thought I was through that stage and that I was about to find acceptance and move on. When I close my eyes, I just feel it all over again. I feel lied to about how this works."
If you are anything like my clients who have uttered something similar, you know how frustrating life after loss can be, and how lost you can feel.
As a therapist, I have seen this frustration and prolonged grief create distress, worry, and lost happiness in far too many people. It does not need to be you.
For too long, media and pop culture have created this false idea that we easily move through 5 distinct stages of grief and then we are all better. Even many grief professionals are trapped in the stages idea. And sure...we like it...it's clean, simple...but wrong.
If that is you, and you are ready to move past the stages, and find real relief, join me on the Pathway Through Grief.
Scroll down and get Good Grief - Really!
"I have known Brett for a number of years. He has an unusually keen grasp on the needs of his clients and students. Specifically, I can honestly say he is the only grief leader to create immediate access for the guide to one in the grieving process." Craig Barnes Funeral Director at Wilks Funeral Home
The experience of grief is anything but a straight path with steps and stages and never a back step.
To help you find joy again - I have written the eBook Good Grief - Really!? I want you to have it. CLICK HERE
In Good Grief - Really!? you discover that ~
You are probably doing better than you thought.
There is no timeline or right way.
If you slip "backwards" to a place you've been, it is very natural and expected.
Being at peace one day and collapsing into depression or rage the next is not a sign of failure. It is a natural part of working through the emotions of loss and finding safety and peace.
I give you a foundation to begin you journey along the path. (In the available coaching program, I deep dive into each topic to help you fast forward your happiness and Life After Loss)
When you understand what grief is and how you really move to a place of acceptance, you instantly find hope.
With the activities and the information you are ready to begin moving toward a life after loss.
When you step onto your Pathway, you will find peace the that currently seemed so distant.
I am giving you my eBook Good Grief - Really!!? totally FREE so that you can begin to move along the Pathway Through Grief and become a Loss Manager.
Not only do you get the eBook, but you will receive a link to the Personal Grief Inventory. Complete the inventory and discover how well you are doing on your Pathway Through Grief.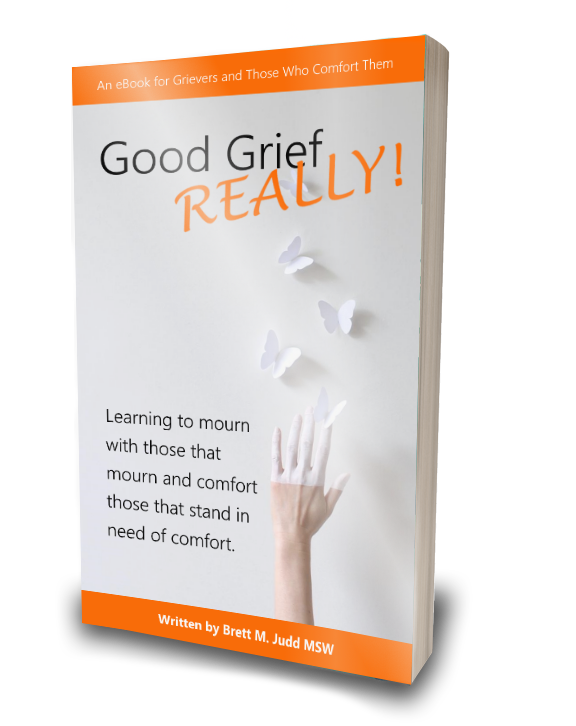 Be sure to watch for your one time only special pricing on the Good Grief -Really! coaching session for just $7.97 immediately after you submit. Normally a $50 value and only sold as part of the Pathway Through Grief complete coaching community, this masterclass will jumpstart your discovery of acceptance and peace.
Don't wait another day Get Good Grief - Really!? NOW
With deepest regards,
Brett